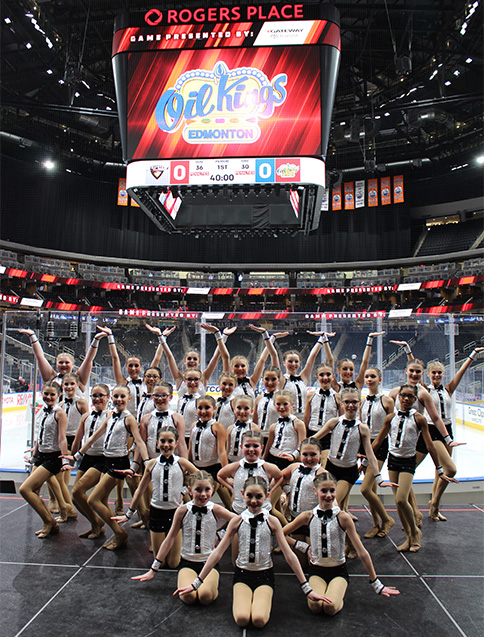 The DanceCo Dancers is an audition based company that runs every second year out of our St. Albert location. Our team of dancers perform at various local venues throughout the season including Festival of Trees, Oil Kings games and Children's Festival. In recent years, our group has travelled to British Columbia, California and Florida to perform. Members are selected by audition, with pre-requisites being a minimum 8 years of age with 3 hours of dance per week. A strong technical and performing background is required. The performing company provides excellent opportunities for dancers to perform in front of audiences for entertainment only with no judging panels.
QUESTIONS ABOUT OUR PROGRAMS?
St. Albert Studio
CALL US AT (780) 460 – 1899
Edmonton Studio
CALL US AT (780) 760 – 1899
QUESTIONS ABOUT OUR PROGRAMS?
St. Albert Studio
CALL US AT (780) 460 – 1899
Edmonton Studio
CALL US AT (780) 760 – 1899
Stony Plain Studio
CALL US AT (780) 591 – 0090