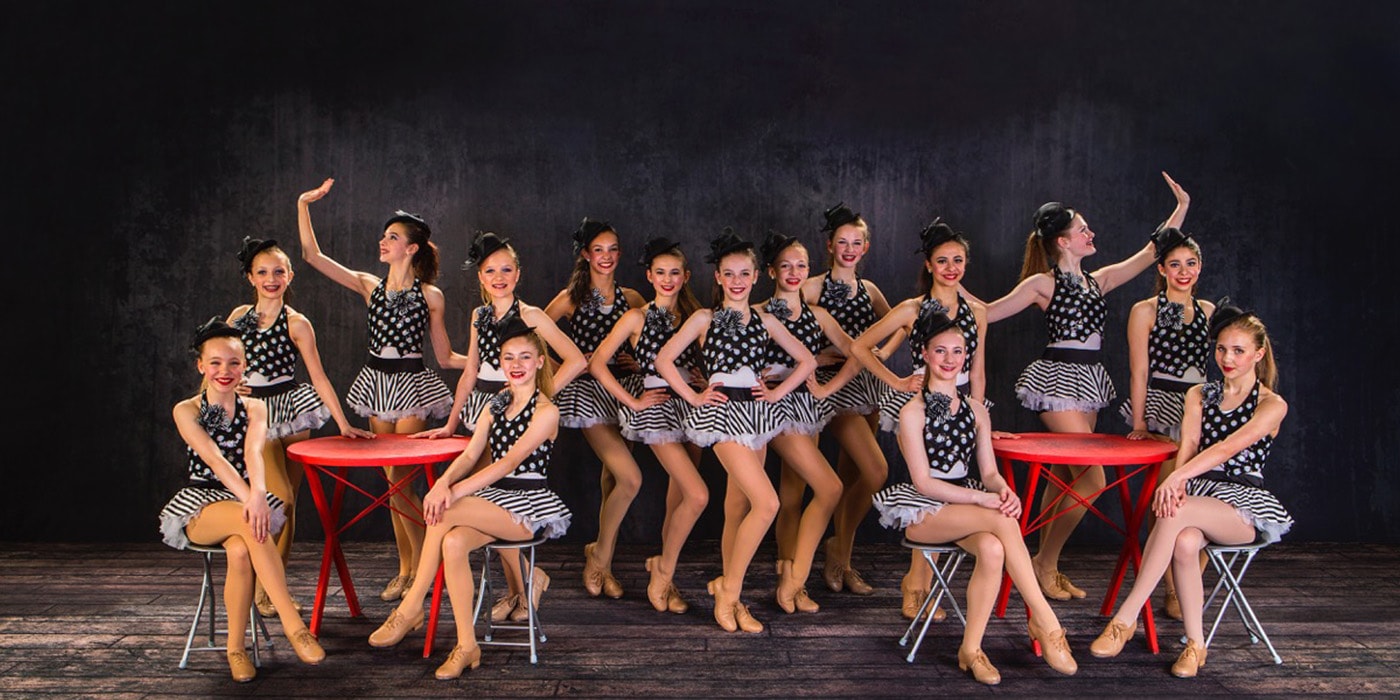 DanceCo opened 20 years ago in St. Albert's Inglewood Plaza, growing from a 2 studio facility with 100 dancers, to a 7 studio facility with over 1100 dancers.
In the summer of 2013, we expanded into North Edmonton opening a facility in the Lakeview District offering 2 studios. We were thrilled with the warm welcome that we received from the community and have loved watching our DanceCo family grow!
This past June DanceCo Stony Plain, formerly Dance Soul, joined our family. We are excited to see what the year ahead is going to bring for us! We can contribute this growth to our incredible teachers, warm efficient office staff, and supportive and loyal dance families.
Our number one goal has always been to introduce our customers to the wonderful world of dance, in a warm, friendly environment where everyone feels welcome.
We have 3 year olds who are just at the beginning of their dance experience, through to our adults, who love to come, socialize, and continue to expand their dancing abilities. We have many dancers who attend our studio once or twice a week on a recreational basis, and others who attend upwards of 10 to 15 hours per week on a competitive level. Every dancer is important to us, whether they consider their dancing a hobby, or whether they anticipate a life long career in dance.
We encourage all our dancers to grow and learn at their own pace, and yet also focus on the importance of teamwork. Life skills such as good manners, strong work ethic and respect for others, are incorporated into dance classes.
We are always listening to our customers and constantly evolving to be able to provide what our DanceCo families are looking for. Since we started in 1995, we have added 8 week programs, birthday parties, a competitive program, a pro team, a playschool (Happy Heart), a travelling performing company, a dance consignment shop, a teacher training program, summer camps, and much more!
We work hard to offer what our customers want, while at the same time maintaining our integrity and staying true to what DanceCo is all about. We want every dancer coming through our doors to always be learning, having fun, and looking forward to coming back the next class. As long as we continue to accomplish this, we are meeting our goal!
QUESTIONS ABOUT OUR PROGRAMS?
St. Albert Studio
CALL US AT (780) 460 – 1899
Edmonton Studio
CALL US AT (780) 760 – 1899
Stony Plain Studio
CALL US AT (780) 591 – 0090